Guidebook for Carnarvon Gorge.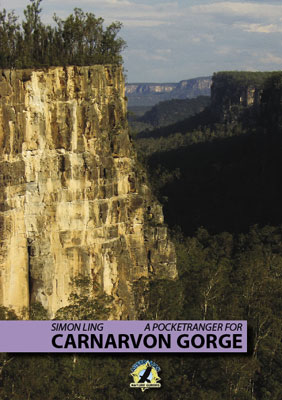 This comprehensive A5 sized guidebook to Carnarvon Gorge is the second edition of the well-received guidebook Simon published in 1999. With another decade of research and experience put on paper, Simon is hoping this edition will be nearly as good as taking him up the track with you (which is always an option, considering he runs tours). 'A Pocketranger for Carnarvon Gorge' will provide the natural and human histories of all the Gorge's main sites, and it can help you identify the Gorge's most commonly encountered plants and animals.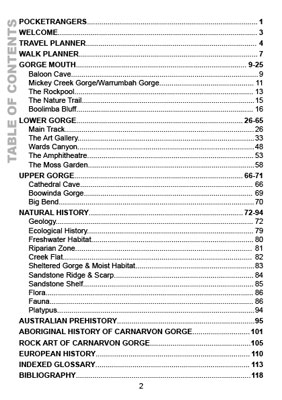 At the Gorge's cultural sites you will find the Pocketranger most useful in identifying motifs of particular interest, and providing background knowledge about them drawn from both indigenous and western sources. Those wishing to fully understand how the Gorge came to look the way it does will find plenty of information in the Natural History section, as well as material on the life that inhabits it.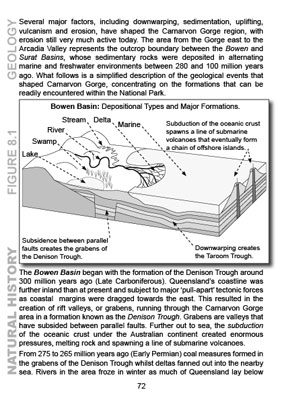 Full colour images are used to illustrate plants, animals and habitat types.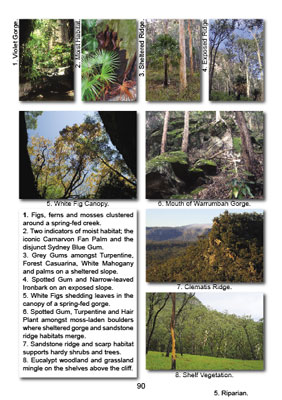 Those on a budget that might not stretch to taking a full day tour with Simon can't go wrong with the Pocketranger. The only problem you might have with it is that you might find yourself taking longer on your walks as the guidebook leads you to things you may otherwise have overlooked. For its price, it is the best value information source on the Gorge.
Cost: N/A.
Addendum: Changes to the track system have delayed the release of this publication. Australian Nature Guides is now considering releasing the guidebook as an ebook in order to cope with the need for regular updates. Watch this space for further developments.